If you're currently dreaming of a way to improve your FOOT HEALTH and lifestyle without...

Depending on traditional shoes with arch support and cushioning...
Spending money on expensive treatments or products that don't work for you...
Feeling overwhelmed by information overload and conflicting advice...
Sacrificing your fashion preferences for comfort and foot health...


Doubting if achieving healthy feet is even possible for you...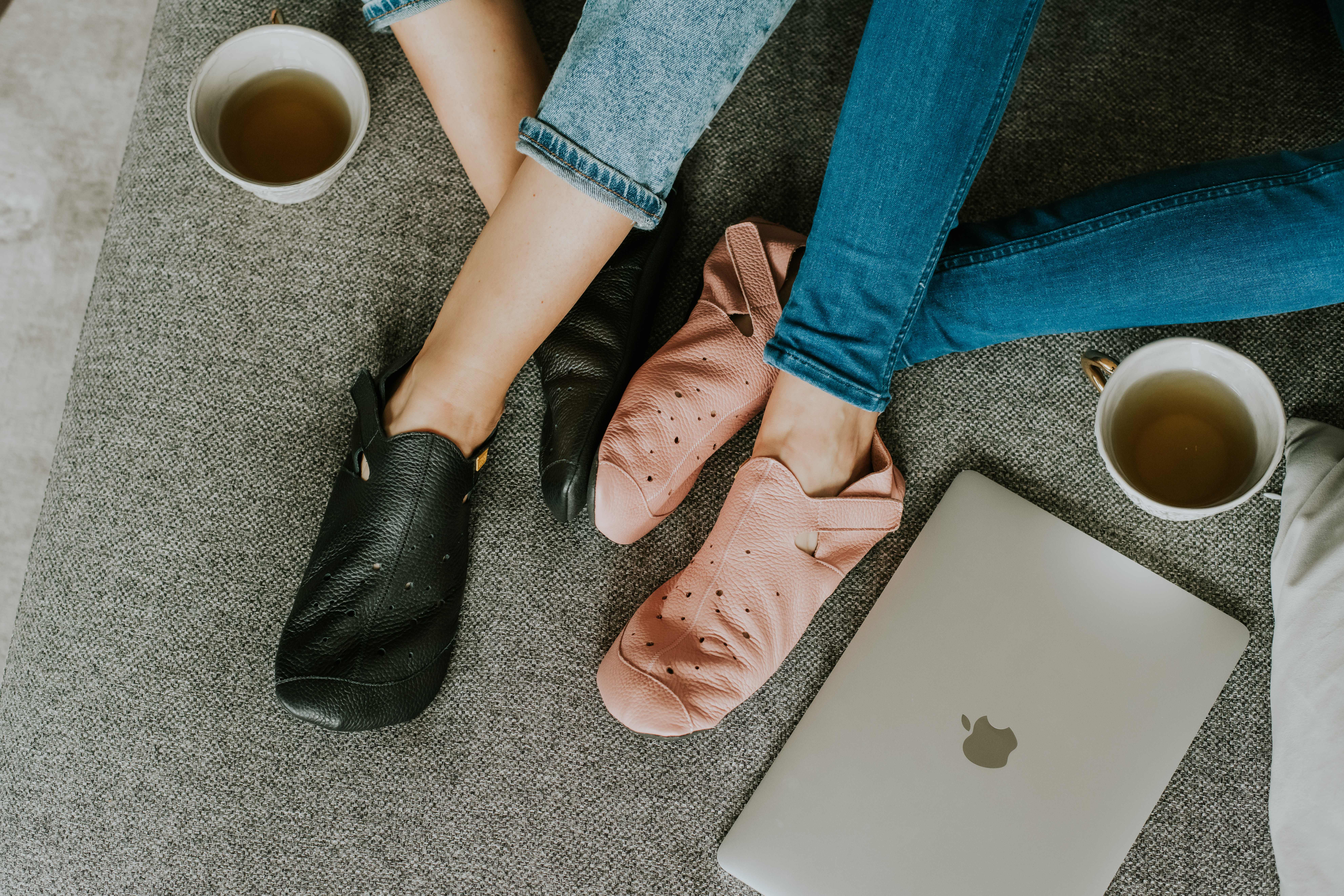 THE ANSWER:
Embracing barefoot shoes and transforming YOUR foot health!

And we know you might have doubts, like:
What kind of

barefoot shoes

should I wear for optimal foot health?
How do I

transition

to wearing barefoot shoes without discomfort or pain?
How do I know if I'm doing the right exercises to improve my foot health?
What if I

choose the wrong type of barefoot shoe

or exercise and e

nd up making my foot problems worse...AHHH THE OVERWHELM?!?
What about the logistics, like how to properly care for my barefoot shoes and

prevent injuries

while wearing them?
And most importantly...


HOW DO I TRANSFORM MY FOOT HEALTH AND ACHIEVE PAIN-FREE LIVING WITH BAREFOOT SHOES?

This is where the Barefoot Universe Academy comes in:

WHAT YOU'LL LEARN:
01 TRANSFORM
Transform your foot health and improve your posture with the right pair of barefoot shoes and exercises, even if you've been struggling for years!
02 CHOOSE

Choose the perfect pair of barefoot shoes for your feet and lifestyle, based on your unique needs and preferences!
03 EXERCISE
Learn the best foot exercises to strengthen your feet, improve your balance, and prevent injuries!
04 IMPLEMENT
Implement healthy foot habits and routines into your daily life to maximize the benefits of barefoot shoes and exercises!
05 SUSTAIN
Learn how to maintain your foot health and make it a long-term habit, ensuring you continue to experience the benefits of barefoot shoes and exercises for years to come.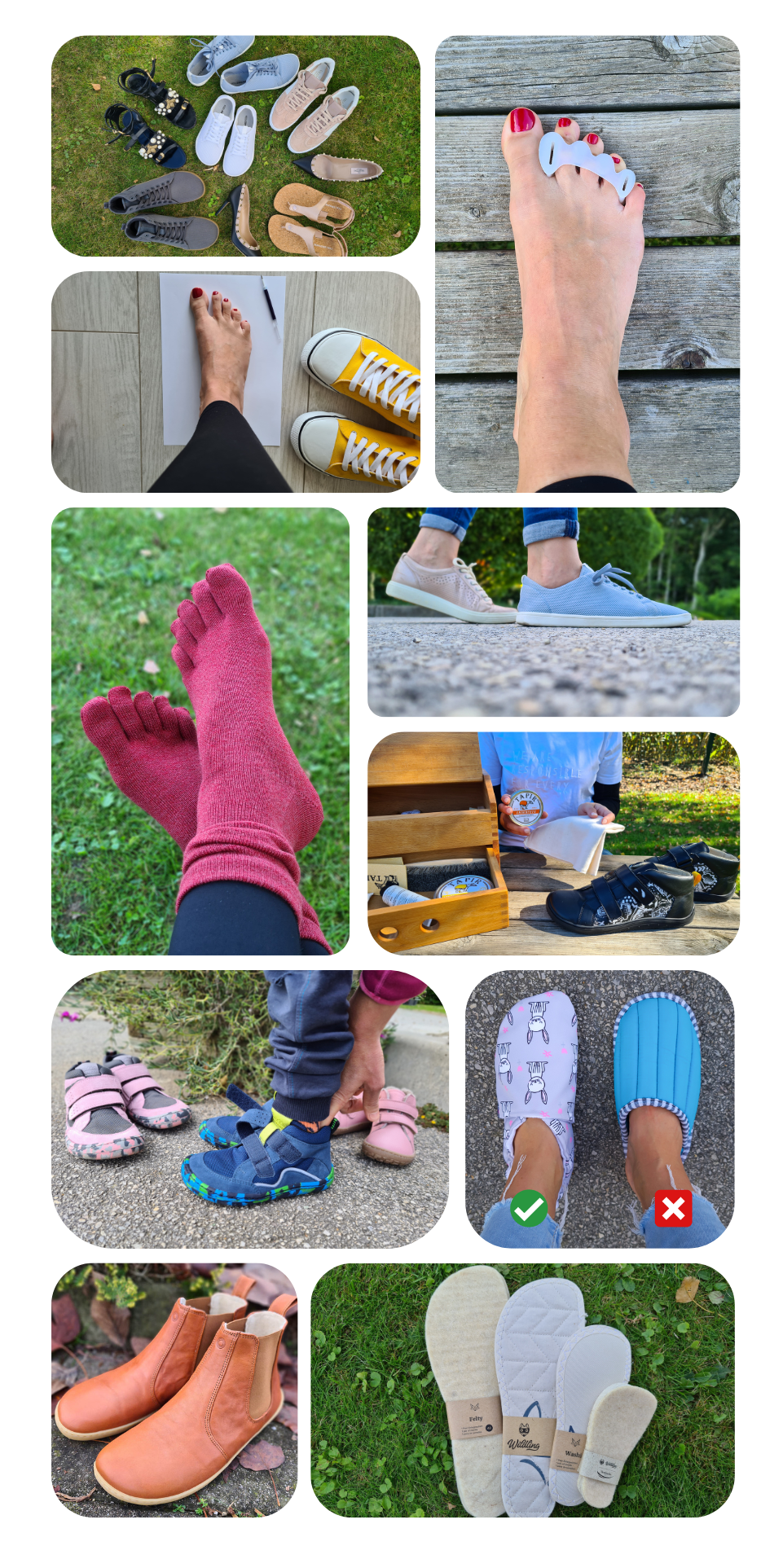 Ditch the restrictive footwear -> Free your feet -> Integrate foot exercises -> STRONG & HEALTHY FEET!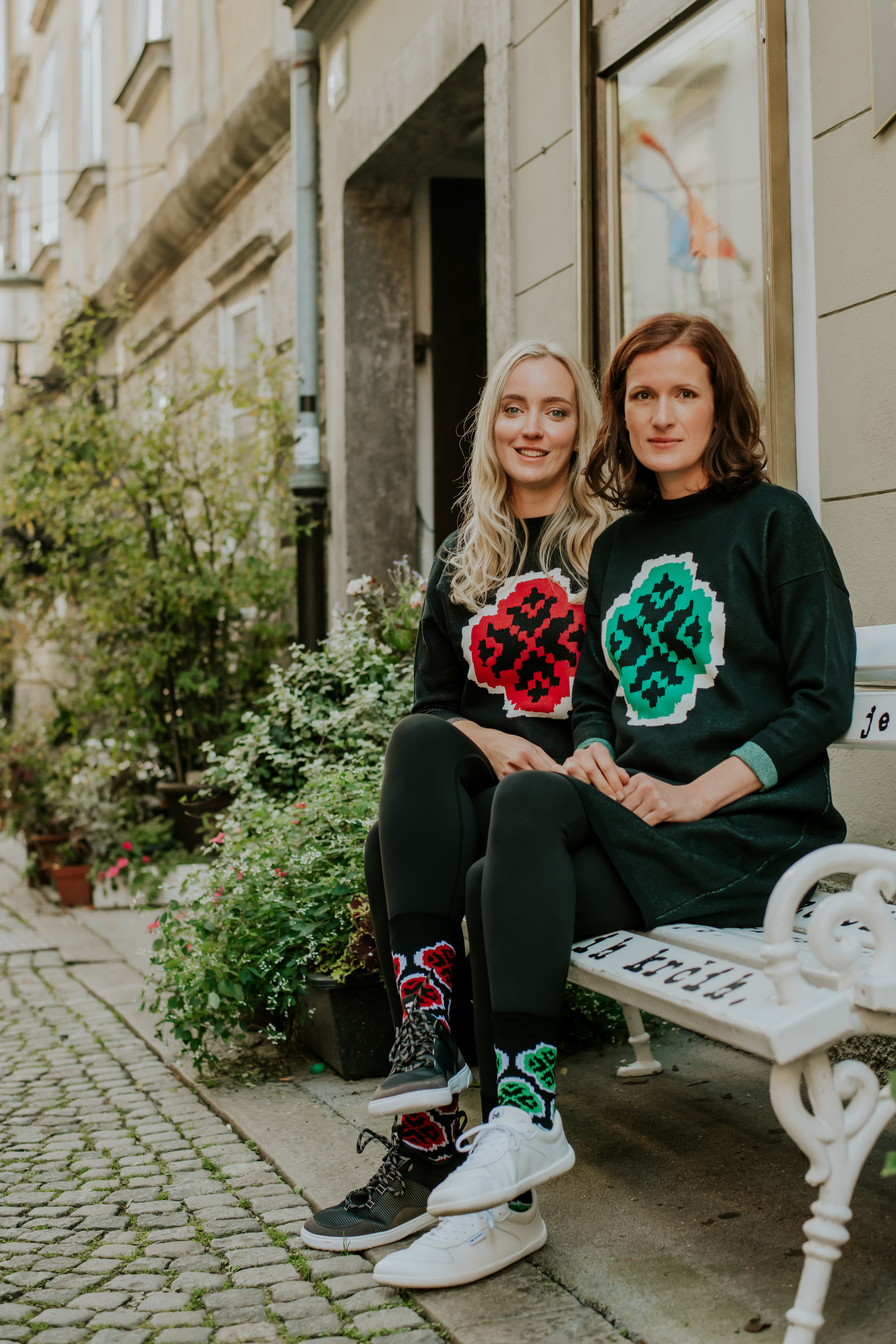 Hi, we're Katja and Tjasa 👋🏽 the creators of Barefoot Universe Academy and Fit Feet Online Courses.

We can confidently say that incorporating barefoot shoes and foot exercises into our daily routine has CHANGED OUR LIFE, and we believe it can do the same for you, no matter your age or lifestyle.


In less than a year, we went from having dysfunctional feet, bad posture, weak core, back pain core and discomfort while wearing traditional shoes…

…to having healthier and stronger feet, which allowed use to walk and run effortlessly for long hours, and helping HUNDREDS more people to achieve better foot health and reduce the risk of injuries, all while feeling stronger and healthier.

Now we teach our entire, step by step strategy to YOU inside the Barefoot Universe Academy!

WHAT YOU'LL LEARN INSIDE THE COURSE:
✓

You'll gain all the knowledge and skills you need to start your journey towards healthier feet by transitioning to barefoot shoes.

✓

You'll learn exactly what barefoot shoes are and why they're beneficial for your overall foot health. We'll teach you how to measure your feet and choose shoes that are the perfect size and fit for you.

✓

Understanding the functionality of your feet is key, and we'll show you how to get to know them and how to start working on their functionality with the right tools. You'll also learn how to transition to barefoot shoes without causing any harm, and how to take care of your shoes, your feet, and your overall health.

✓

Not sure what kind of socks, slippers, or insoles to choose? We've got you covered. You'll also learn how to wear barefoot shoes in winter, and we'll even discuss if second-hand barefoot shoes are a viable option.

✓

We know how important it is to take care of your child's feet, and that's why we'll also teach you how to choose barefoot shoes specifically for kids.
With our comprehensive approach, you'll have all the information you need to confidently make the transition to barefoot shoes and improve your foot health.

HERE'S A LOOK AT THE CURRICULUM:

Barefoot Universe Academy
Imagine this:
It's the weekend, and you have
time to focus on your own health and wellness
.
You slip on your barefoot shoes and head out for a relaxing walk in nature. You're not stressing about finding new clients or working long hours.


As you stroll along, you notice how
comfortable and strong your feet feel
.
You've learned how to measure your feet and choose the right size and fit for you.
You know that by wearing barefoot shoes, you're improving your foot health and preventing future problems.
No more foot pain or back pain from uncomfortable shoes.
No need for crazy workouts to strengthen your feet.
You're on a mission to improve your foot health and the benefits are evident as you enjoy your peaceful walk.

It's time to SCALE your foot health journey
(we know you have big goals)
, improve your feet's functionality, prevent future problems, and gain control over your overall health.


THIS (and more) is what you'll learn to do inside the Barefoot Universe Academy.

Q: How long will it take me to master barefoot walking and improve my foot health?
A: We cannot give you an exact estimate because it will depend on your current foot health, dedication, and a variety of other factors. However, as a general rule of thumb, it may take a few weeks to a few months to see significant improvement in your foot health and master the art of barefoot walking (remember - we provide step-by-step guidance and support throughout the journey!)


With consistent practice and following the recommended exercises and techniques, you can expect to notice positive changes in your foot strength, flexibility, and overall health.

The result of using barefoot shoes and taking care of your foot health?
A WIN for you (no more foot pain, improved balance, and overall better health = more freedom to enjoy your life 🙌🏽)


A WIN for your feet (they receive the necessary care when THEY need it - not only when problems arise = they PERFORM their natural function effectively and help you maintain optimal foot health)

Myth: Just buy any barefoot shoe you like and you're good to go.
Truth: Barefoot shoes won't work if they're not the right width and length for your feet.
We know this firsthand - our first ever barefoot shoes were too short and narrow for our feet! But we quickly learned that if you want barefoot shoes to work and help your feet move as they're supposed to, they shouldn't interfere with your natural foot and body movement.
When your feet can't move freely inside the shoes, they can't work as shock absorbers, and this puts unnecessary strain on other parts of your body.
So, choose your first pair of barefoot shoes wisely!

Q: I am interested in improving my foot health but don't have any experience with barefoot shoes. Is this course for me?


A: Absolutely! The Barefoot Universe Academy will guide you through the process of transitioning to barefoot shoes, improving your foot health, and preventing future problems. Whether you're a beginner or have some experience, this course is designed to help you achieve your goals.

Myth: Barefoot shoes will cure me.
Truth: We love barefoot shoes, but they won't magically heal any foot problems you've developed over the years. While barefoot shoes are a necessary starting point for restoring your foot health, they won't do all the work for you.
As adults, we've spent years compensating for stiff, rigid, and narrow shoes, and it takes time to reverse the damage. But don't worry, we can help you develop functional feet with our step-by-step methods inside Barefoot Universe Academy.

Myth: I'm too old to change.


Reality: It's never too late to make a change!
Proper transition is important, but waiting for perfection or the "right time" will only hold you back. Take action now and gain clarity on how you can help yourself.
We've seen amazing transformations in people of all ages, including our own parents!

Q: What if the Barefoot Universe Academy doesn't work for me? Can I get a refund?
A: We are committed to providing you with high-quality content and training to help you improve your foot health with barefoot shoes. While we cannot guarantee specific results, we are confident that our program will be valuable for you if you commit to it. For this reason, we do not offer refunds under any circumstances.
However, if you have any questions or concerns about the program, please email us at

[email protected]

and we will be happy to assist you. We want to ensure that the program is the right fit for you before you enroll.

Here's what you can expect to learn from enrolling in our Barefoot Universe Academy:

✓

How to choose the best barefoot shoes for your feet (no matter what your foot type).

✓

The importance of a proper fit and how to find your correct size.

✓

The benefits of wearing barefoot shoes and how they can improve your foot health and posture.

✓

How to transition from traditional shoes to barefoot shoes and avoid common mistakes.

✓

Tips and exercises to strengthen your feet and prevent common foot problems.

✓

An overview of different brands and styles of barefoot shoes on the market.

✓

How to care for and maintain your barefoot shoes to make them last longer.

✓

Expert advice on how to customize and modify your barefoot shoes to fit your specific needs.
The BEST part about all of this?

Once you start wearing the right barefoot shoes, you can IMPROVE your foot health, prevent injuries, and enjoy the freedom and flexibility of natural movement.


From walking in the park to running a marathon, you can do it all in your barefoot shoes - and feel great while doing it!


So what are you waiting for? Enroll in Barefoot Shoe Academy now and step into a healthier, happier you!

Enroll today and start your journey towards restoring your foot health with the Barefoot Universe Academy!

Q: How long do I have access to the course? What if I don't have time to start right away?
A: You'll have access to all the content for an entire year from the day of purchase! So don't fret if you can't start right away. You'll have plenty of time to dive into each lesson, revisit it as many times as you need, and master the art of barefoot shoe wearing and foot health.

Upon enrollment in the Barefoot Universe Academy, you will immediately gain access to all of the course content, which includes:

✓

Video lessons that explain in detail the benefits of barefoot shoes and how to choose the right ones for you.

✓

Audio lessons to reinforce what you learn and keep you motivated.

✓

Visuals that will help you to understand the content.

✓

Useful links and resources for further learning.

✓

1-year access across all devices, so you can learn on the go and from anywhere.

✓

This includes all future updates, so you'll be "grandfathered" into any changes or additions to the course.
Enroll now to take advantage of this offer and avoid any future enrollment fee increases.

Imagine the possibilities of what your foot health (and life!) will be like after completing the Barefoot Universe Academy: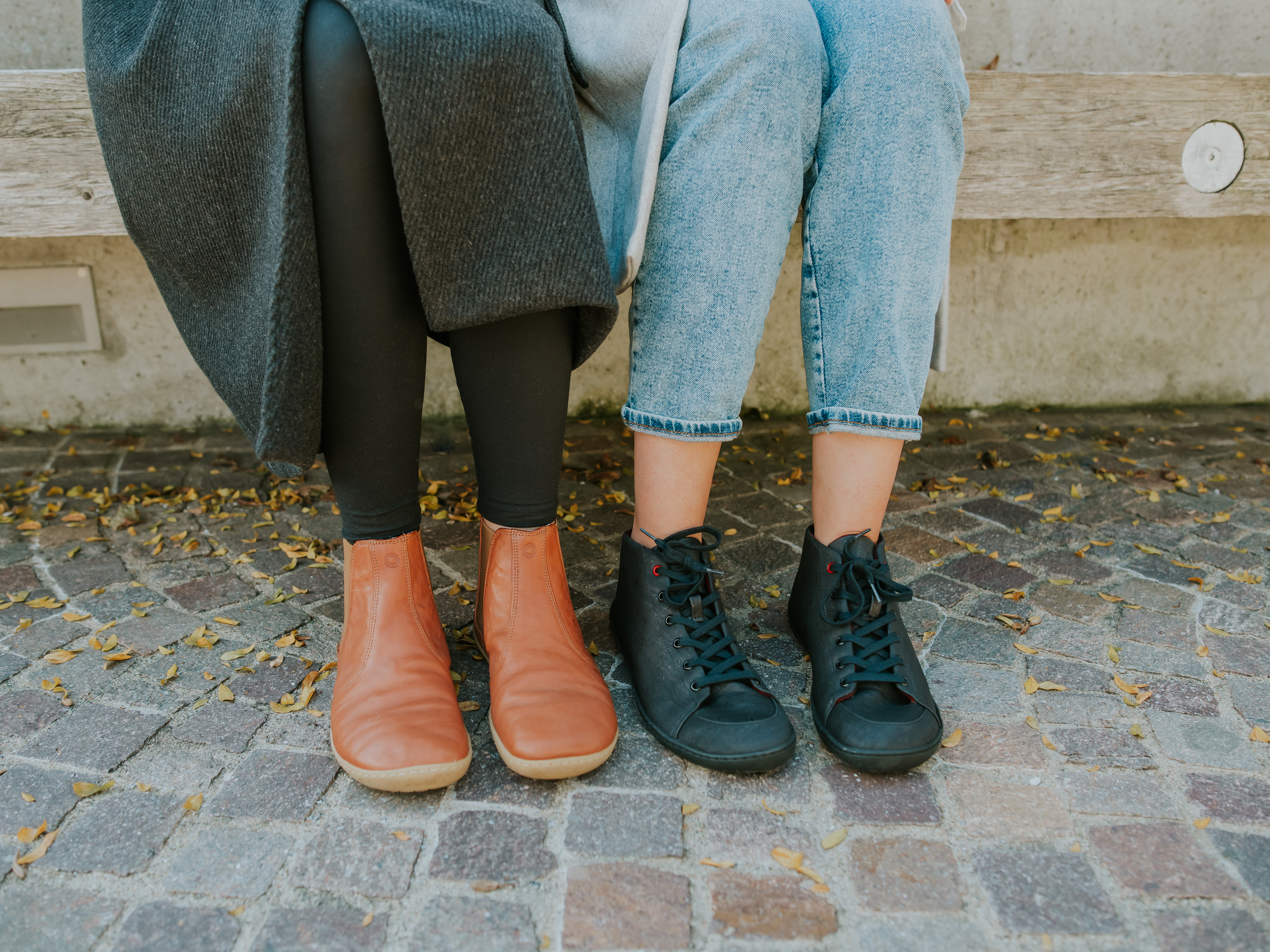 The ability to address your foot and body pain and deformities with practical solutions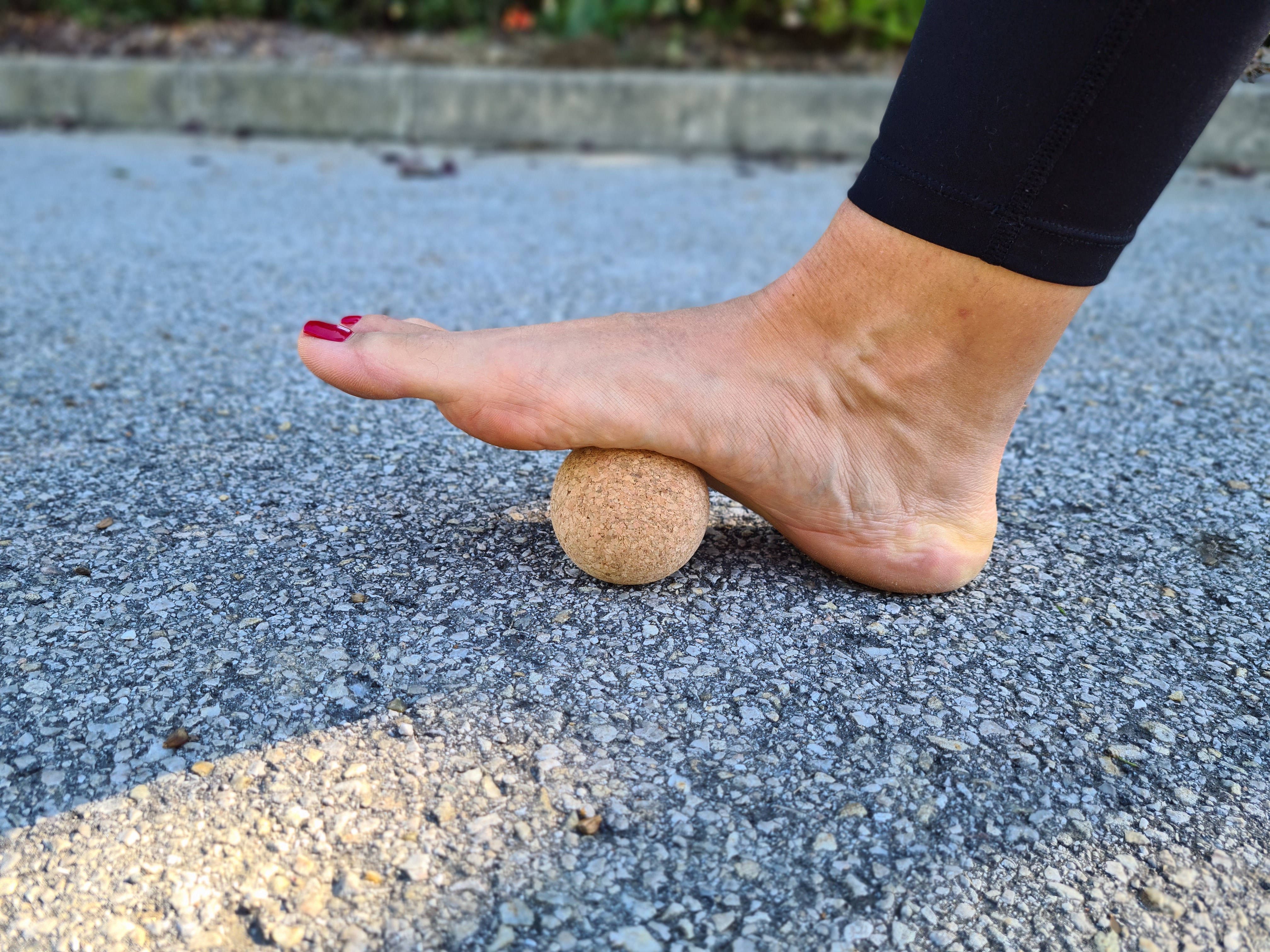 A clear understanding of which foot exercises are suitable for you and your needs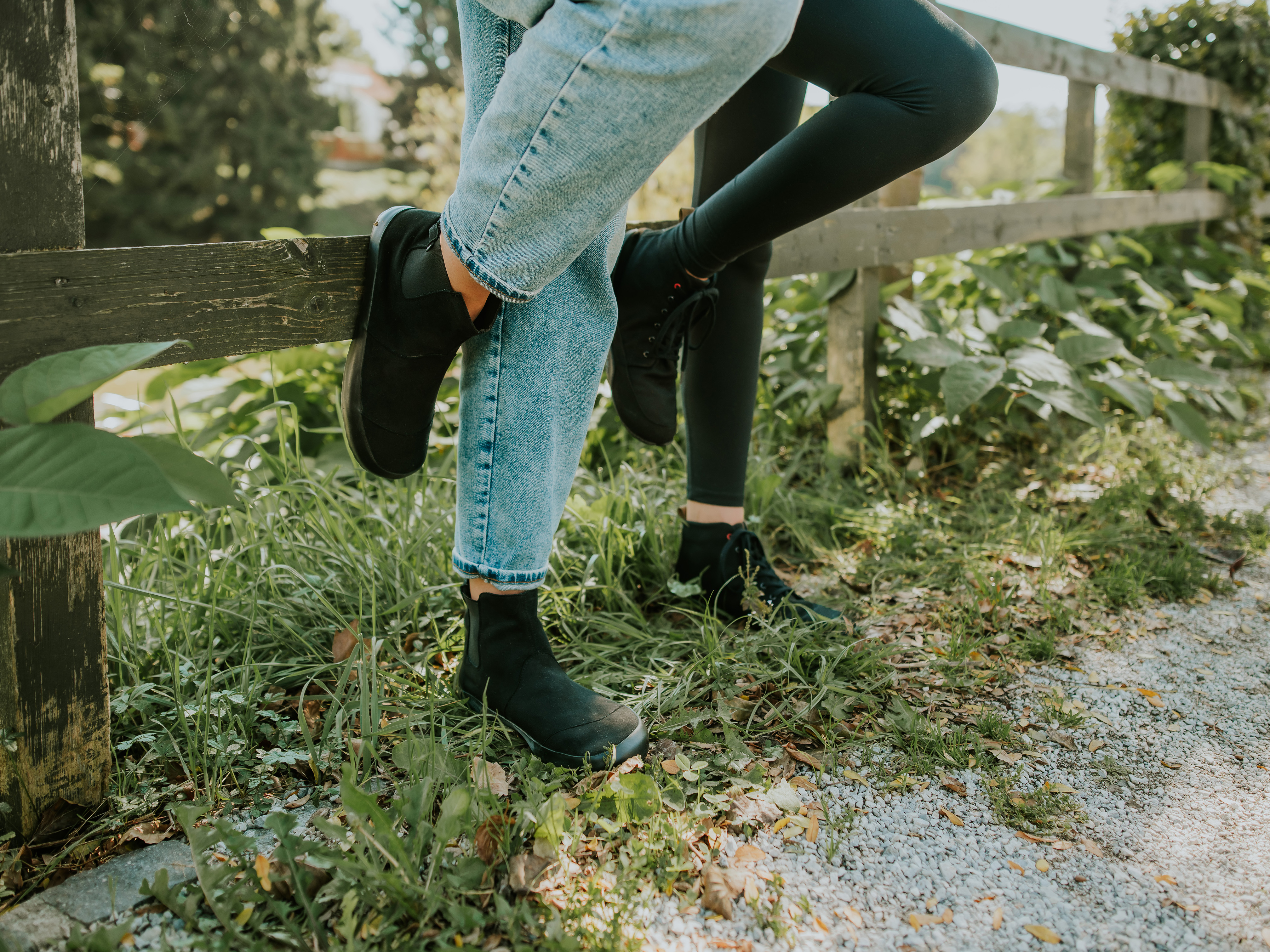 Confidence when choosing the right barefoot shoes for yourself and your family, without any doubt that you made the right decision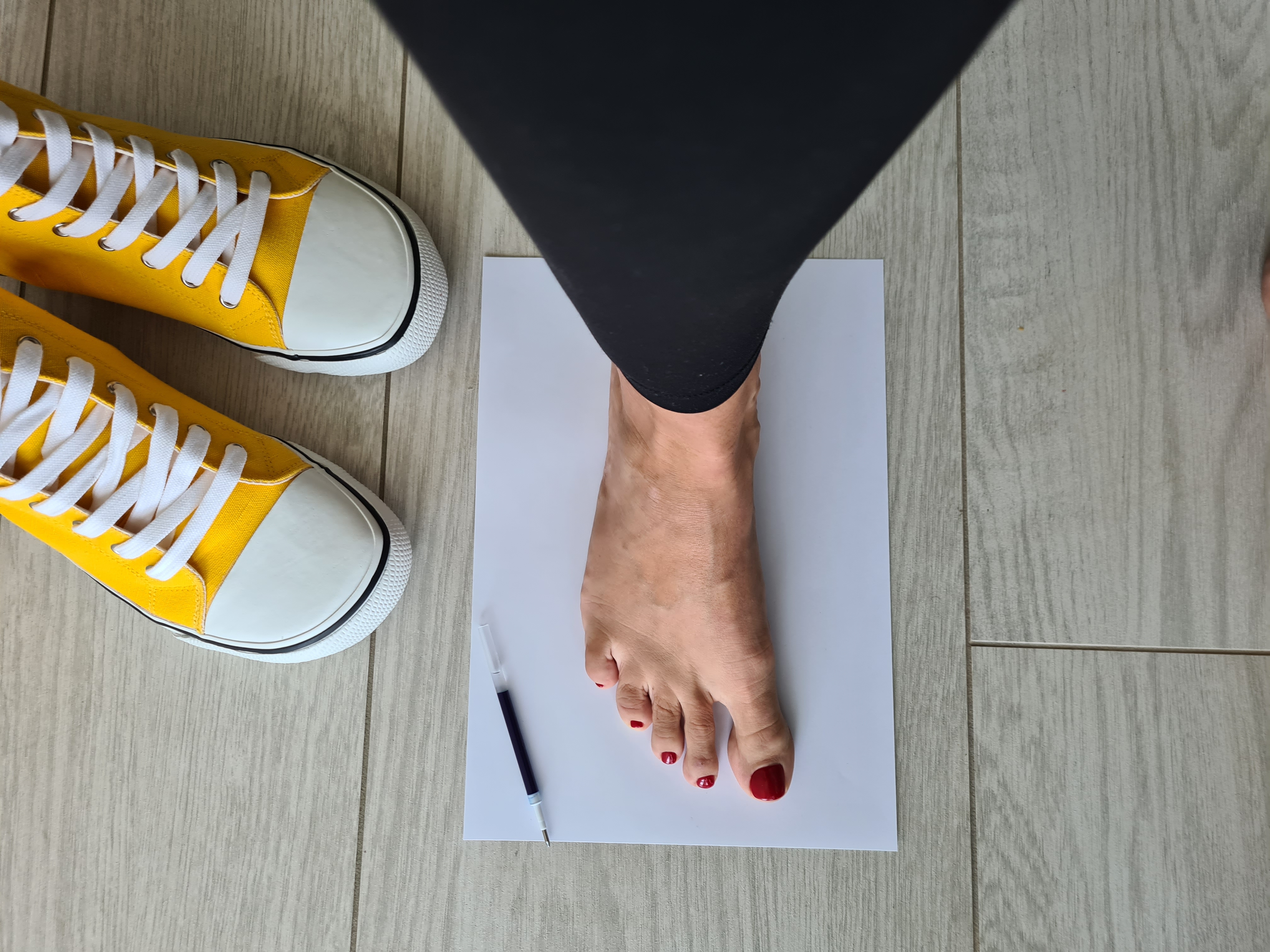 Expertise in measuring your feet correctly, examining your foot shape and selecting the best shoe for your feet, thus avoiding returns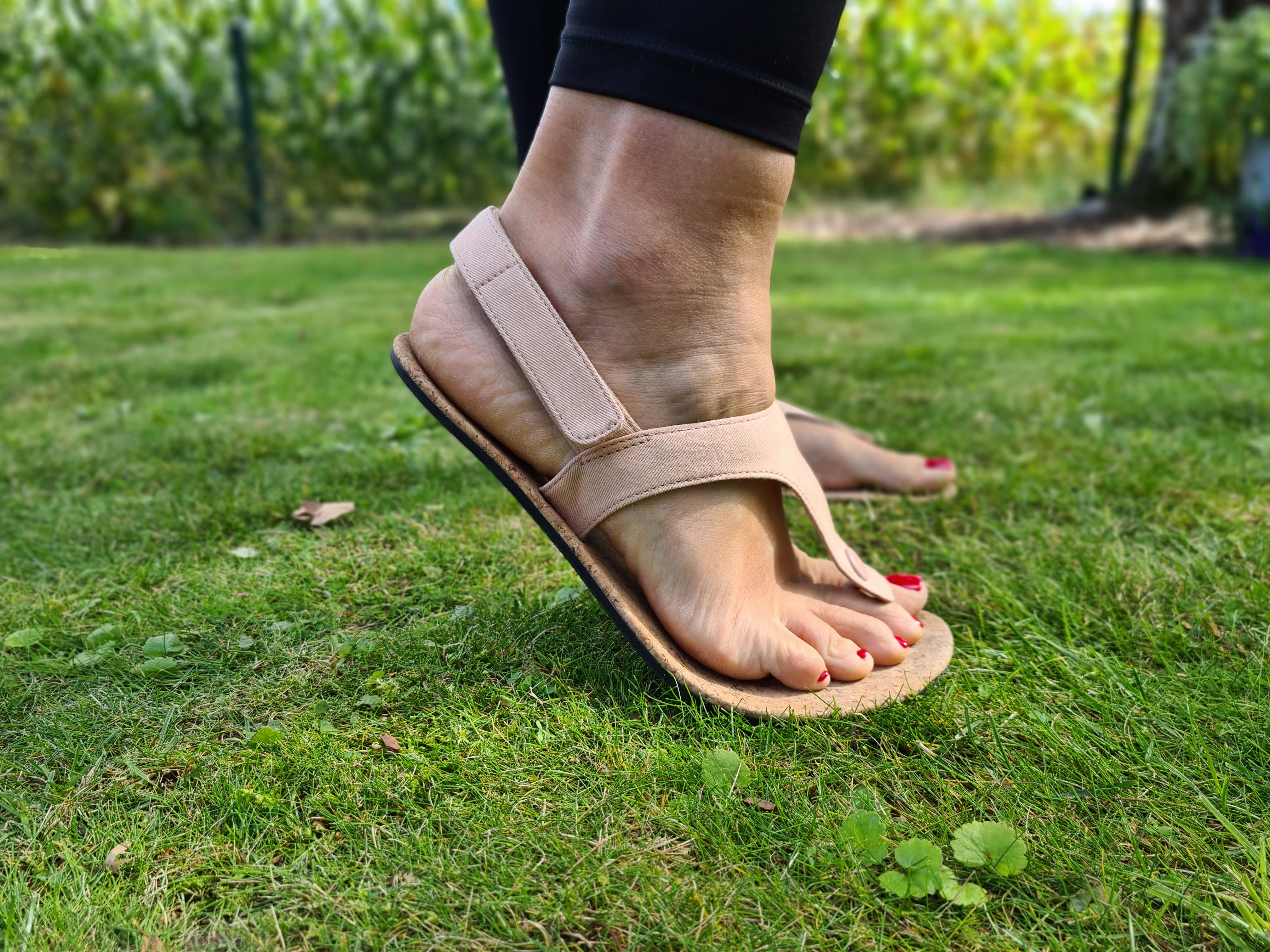 Comprehensive knowledge of how to transition to barefoot shoes smoothly and safely, without causing harm to your body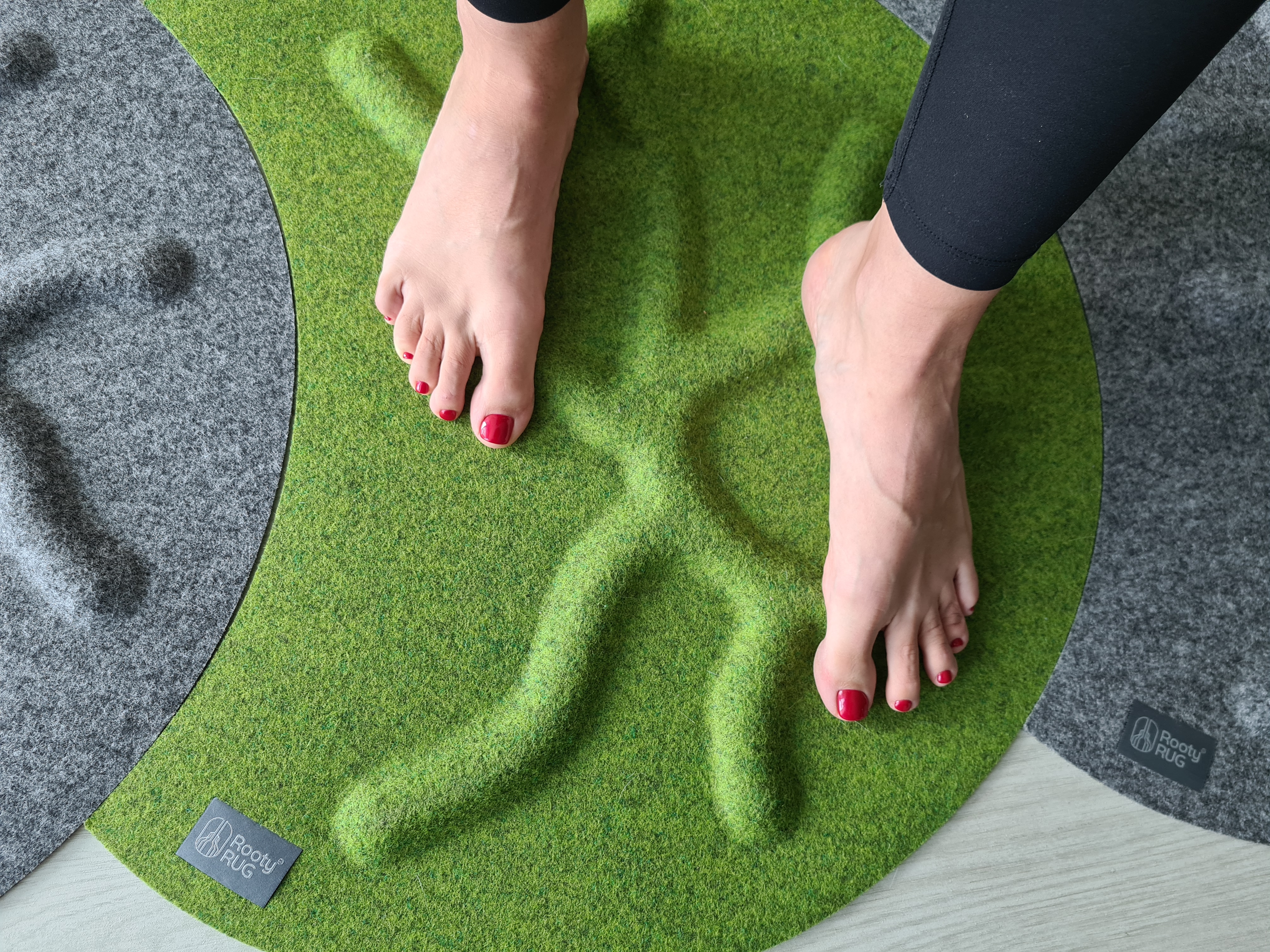 Most importantly, healthy feet and a healthy body, giving you the confidence to live in a body that works.
We understand that it can be challenging to maintain foot and body health, but it doesn't have to be.
By enrolling in the course, you'll gain the knowledge and tools you need to get your feet back on track and enjoy a healthier life.

Q: What if I have questions/need help as I'm going through the course!


A: Our barefoot shoes course is designed to be self-paced and comprehensive, providing you with all the necessary information and guidance to make a smooth and safe transition. We have included video and audio lessons, and visuals to help you understand the content better.


However, we understand that transitioning to barefoot shoes can be a new experience for some, and you may have questions or need additional support. That's why we offer an personal 1:1 consultations for anyone who needs more support.
Who is Barefoot Universe Academy for?
 (It's not JUST for barefoot enthusiasts...)


Anyone who wants to learn more about barefoot shoes and foot health.
The Academy covers all the questions you might have about barefoot shoes and foot health: Why feet are important, how to transition, how to find the right model, size, and fit for your feet, how to start working on your feet, how to take care of your shoes, etc.


The Academy is suitable for both adults and children, covering everything you need to know about barefoot shoes.
Not sure if it's right for you? Send your questions to

[email protected]



We understand that deciding to invest in a course is a BIG decision, and it's natural to have doubts. However, we have seen that completing the course can be life-changing for many of our past students.


But here's what I will say: If you want to improve your foot health, have a desire to learn about barefoot shoes, and are willing to put in the effort, then this course is perfect for you. We will provide you with all the knowledge and tools you need to achieve your foot health goals.


Q: Is this Academy a rehab programme for my feet?
A: No, Barefoot Universe Academy isn't a rehab programme and it doesn't contain any medical advice. If that is what you're looking for there are many resources available online.

*Results are not guaranteed because they depend on YOUR application of the course material. Please reach out to [email protected] PRIOR to enrollment if you have questions, as we DO NOT OFFER REFUNDS!